On the night of May 4, 2007, an EF-5 tornado, close to 2 miles wide, wiped out 95% of
Greensburg, Kansas
. 11 of our friends and neighbors were killed.
After the cleanup started, the
Greensburg
City Council approved a resolution that all city building projects will be built to
LEED Platinum
level standards. This makes
Greensburg, Kansas
the first city in the United States to do this.
Greensburg
is being rebuilt as a Green Town.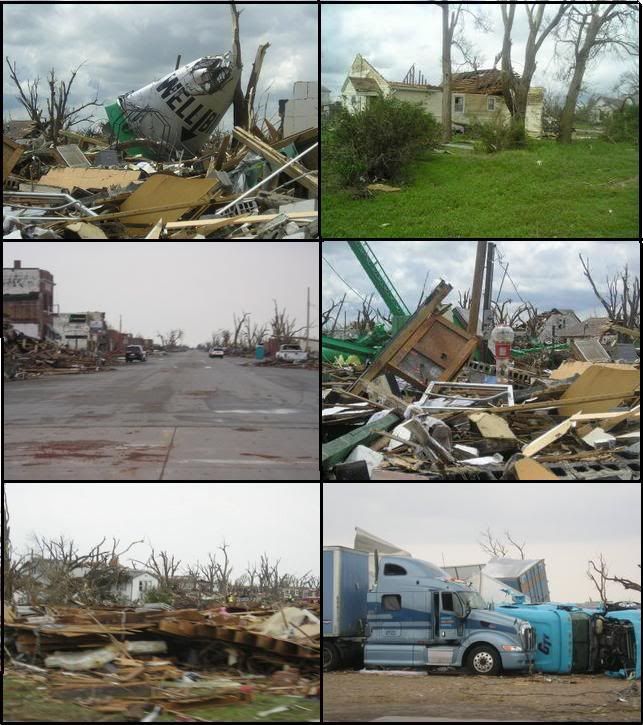 Articles:
TIME magazine
,NPR's
All Things Considered
Leonardo DiCaprio produced a television series about our town:
Discovery's Planet Green series, "
Greensburg
"
I was born and raised here. My children are the 6th generation of my family to live here. My daughter was a 4th generation graduate of
Greensburg
High School. That doesn't happen much anymore in the United States. This town, in whatever shape it's in, is a part of my family.
I work for a non-profit organization now,
Greensburg GreenTown
.
Our personal story of the night of the tornado:
PT.1 - PT.2 - PT.3(the rescue of the animals)
It gets better - come back next Tuesday to hear how we've been doing in the last 17 months!
Visit
THATS MY WORLD TUESDAY
and join!