Thursday morning's sunrise...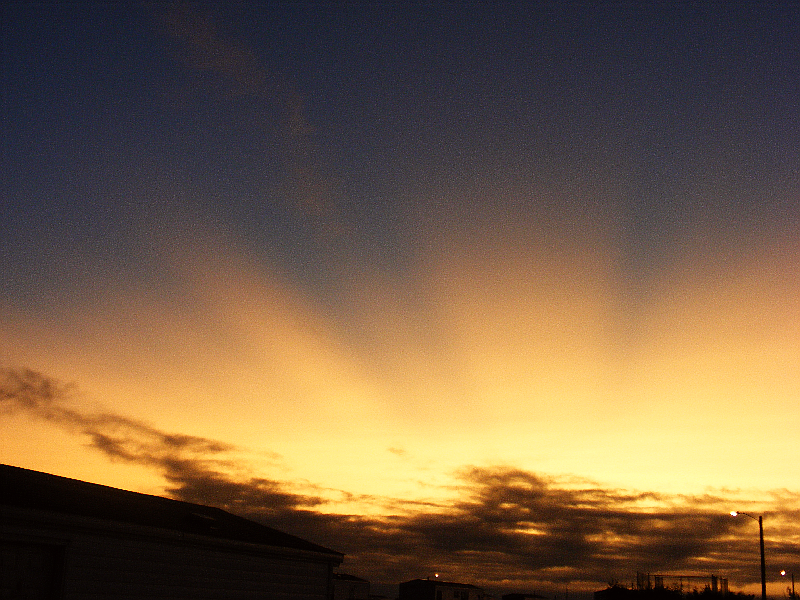 A severe thunderstorm rolled in from the northeast at sunrise this morning, I snapped this shot standing in 60 mph winds (thats why it's a bit blurry!) just as the clouds obscured the sunrise... You can just see where the first raindrops are hitting the side of the FEMA trailer - and man, was that rain cold!
Sky Watch Friday hosted by SandyCarlson, IMac & Tom - go
HERE
to join!